Toyota, Lexus, Hino auto dealer - Parts and Service
Toyota and Lexus sales and services
Friday, November 24, 2017
Book a Test Drive
---
Toyota Hilux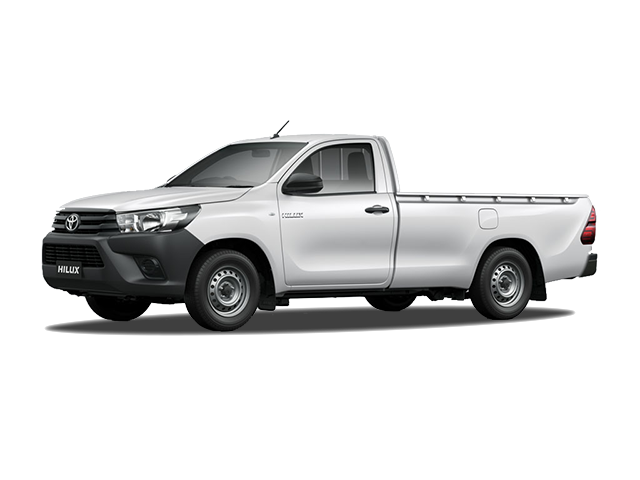 Hilux Single Cabin 2WD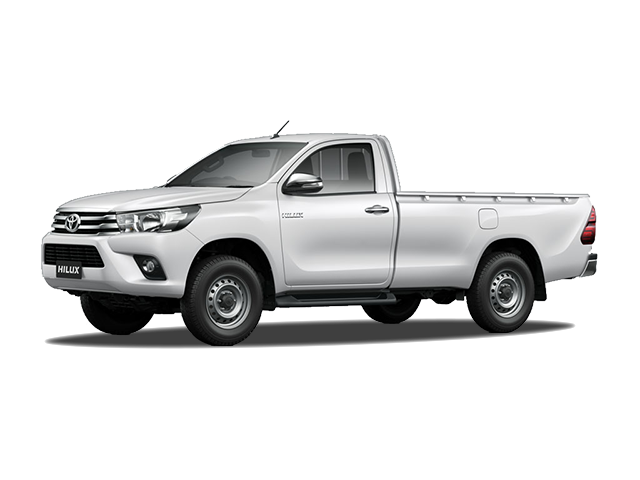 Hilux Single Cabin 4WD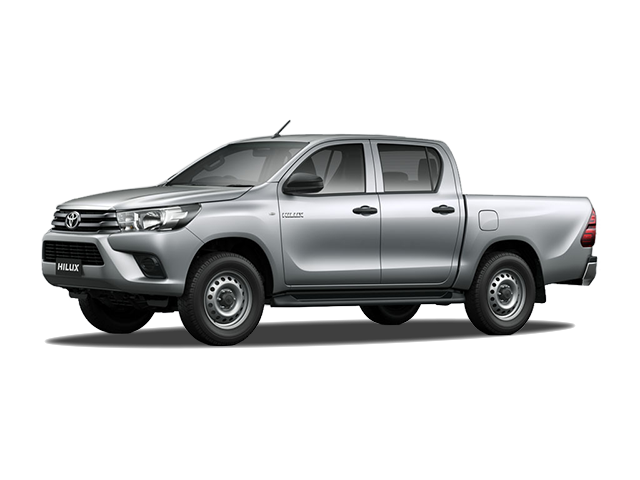 Hilux Double Cabin 2WD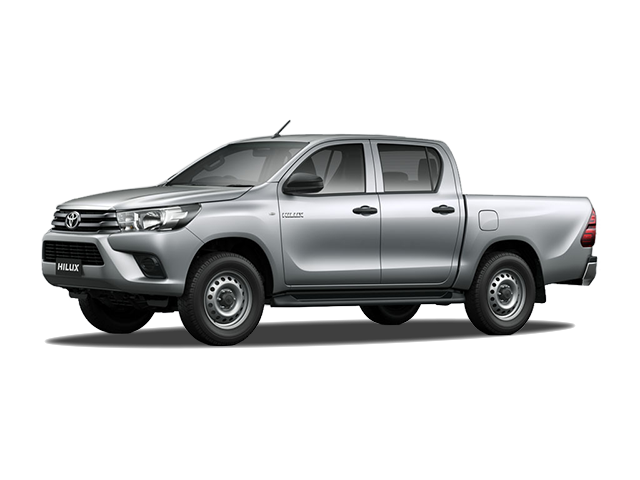 Hilux Double Cabin 4WD
---
Every inch a hilux! Lifting dynamic presence to a higher level, the Hilux smoothly blends sophisticated design, outstanding performance and refined comfort. Big, strong and stylish, the Hilux sets the standards for a new generation. In both work and leisure, its advanced capabilities and features will help the expand your lifestyle.
Hilux Interior
Numerous storage spaces provide convenient storage for various items. They include bottle holders integrated into the doors and storage under the rear seats. The powerful air conditioner quickly cools the cabin to your preferred temperature.
A tip-up mechanism on the rear seats makes it easy to create extra luggage space inside the cabin. The outstanding packaging is a major contributor to your comfort, creating enough space even for rear seat passengers to get comfortable.
The sporty touches in the interior are apparent in the stylish 3-eye combination meter. The excellent visibility and clear display of critical information communicate driving status at a glance.
Hilux Single Cabin specifications
SPECIFICATIONS
DIMENSIONS & WEIGHT
Overall
Length (mm)
5260
Width (mm)
1760
Height (mm)
1795
Wheelbase
(mm)
3085
Gross Vehicle Weight
(kg)
2530 to 2705
Seating Capacity
persons
3
ENGINE
Engine Type
2.5-liter Turbo Diesel (2KD-FTV)
Num. of Cylinders
4
Piston Displacement
cc
2494
Max. Output (EEC)
KW / rpm
75 /3600
Max. Torque (EEC)
Nm / rpm
260 / 1600 to 2400
CHASSIS
Transmission Type
5MT
Brake
Front
Ventilated Disc
Rear
Drums
Suspension
Front
Double Wishbone
Rear
Leaf Springs
EXTERIOR
Tire Size
205R16C
INTERIOR
Air Conditioning
Yes
Hilux Double Cabin Specifications
SPECIFICATIONS
 
 
DIMENSIONS & WEIGHT
Overall
Length (mm)
5260
Width (mm)
1760
Height (mm)
1860
Wheelbase
(mm)
3085
Gross Vehicle Weight
(kg)
2480 to 2705
Seating Capacity
persons
5 Passenger
ENGINE
Engine Type
2.7-liter Gasoline (2TR-FE)
2.5-liter Turbo Diesel(2KD-FTV)
3.0-liter VN Turbo Diesel (1KD-FTV)
Num. of Cylinders
4
4
4
Piston Displacement
cc
2694
2494
2982
Max. Output (EEC)
KW / rpm
118 / 5200
75 / 3600
120 / 3600
Max. Torque (EEC)
Nm / rpm
241 / 3800
260 / 1600 to 2400
343 / 1400 to 3400
CHASSIS
Transmission Type
5MT
5MT
4AT/5MT
Brake
Front
Ventilated Disc
Ventilated Disc
Ventilated Disc
Rear
Drums
Drums
Drums
Suspension
Front
Double Wishbone
Double Wishbone
Double Wishbone
Rear
Leaf Springs
Leaf Springs
Leaf Springs
EXTERIOR
Tire Size
205R16C
205R16C
265/70R16C
Alloy Wheels
Optional
Optional
Optional
Fog Lamps
Optional
Optional
Optional
INTERIOR
Power Door Locks
Yes
Yes
Yes
Power Windows
Yes
Yes
Yes
Air Conditioning
Yes
Yes
Yes
---
---