Toyota, Lexus, Hino auto dealer - Parts and Service
Toyota and Lexus sales and services
Friday, November 24, 2017
Book a Test Drive
---
Toyota RAV4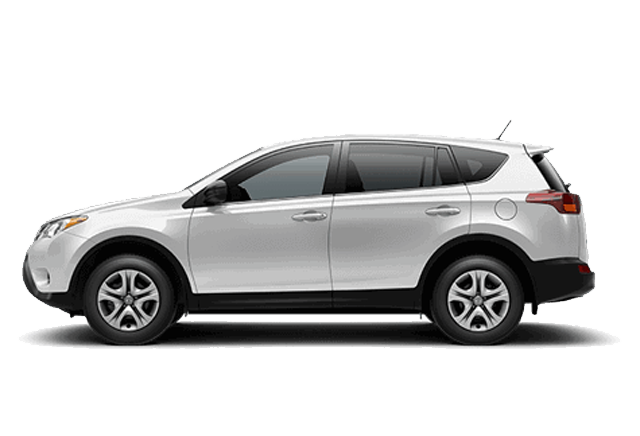 RAV4 2WD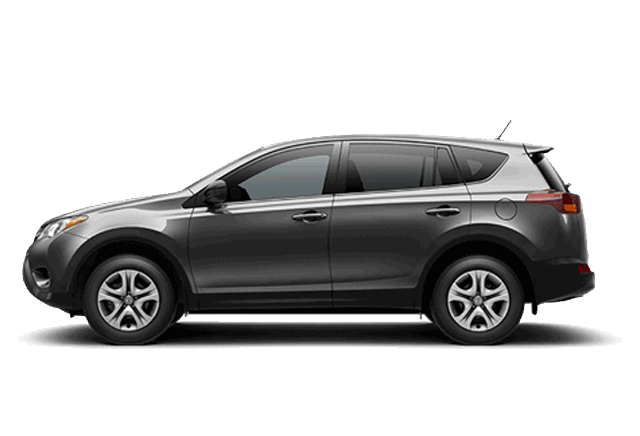 RAV4 4WD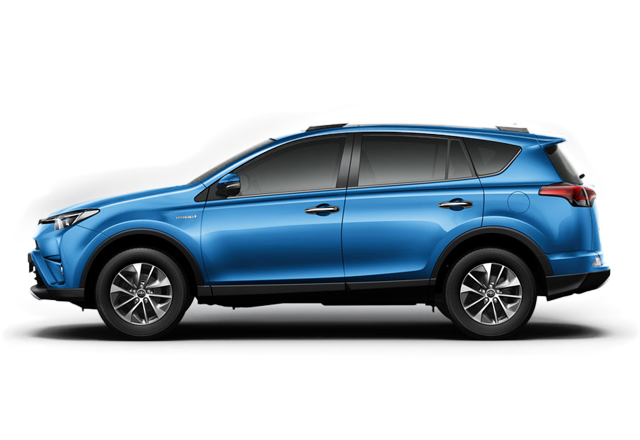 RAV4 HV
The adventure continues
The new RAV4 captures the spirit of freedom that began with the original RAV4, yet breaks new ground in refinement, practicality and technology.
With expressive styling and a roomy, comfortable interior, RAV4 is decidedly refined but with agile handling and all-weather capability, it's still ready for adventure whenever you are.
RAV4 Exterior
Distinctive lines with rugged and sporty styling hint at the agile driving performance, while the refined finishing and attention to detail result in a design which moves the SUV category onto a new level.
Advanced aerodynamics mean a smoother airflow around the body delivering the lowest drag co-efficient in its class and resulting in quieter running as well as stability.
Computer-controlled integration of the electric four-wheel drive, electronic power steering and vehicle stability control results in a system that reacts so quickly to conditions it seems to anticipate the road ahead. Supreme control in any situation allows the driver to enjoy the experience with total confidence.
For more information view the mini site.
RAV4 Interior
The highest quality materials set off the striking little touches inside the RAV4. Prominent silver key line, brushed metallic finishes, sumptuously snug seats, clever storage ideas - every consideration has been given to driver and passenger comfort and enjoyment.
The height-adjustable driving seat gives you a commanding view and the steering wheel can be positioned where you find it most comfortable. Once inside the RAV4, you'll find it hard to believe you're not in a luxury saloon.
For more information view the mini site.
RAV4 Specifications
SPECIFICATIONS
2 WD - CVT
2WD - AT
4WD - CVT
4WD - AT
DIMENSIONS & WEIGHT
Overall
Length (mm)
4570
Width (mm)
1845
Height (mm)
1670, 1715*1
Wheelbase
(mm)
2660
Tread
Front (mm)
1570
Rear (mm)
1570
Ground Clearance
(mm)
197
176
197
176
Interior
Length (mm)
1935
1935
1935
1935
Width (mm)
1505
1505
1505
1505
Height (mm)
1220, 1150
1220, 1150
1220, 1150
1220, 1150
Cargo Space
Length (mm)
1025
1025
1025
1025
Width (mm)
1335
1335
1335
1335
Height (mm)
890*
890*
890*
890*
Curb Weight Total
Min. (EC/ECE) (kg)
1500 - 1520
1555
1570-1590
1595-1610
Max. (EC/ECE) (kg)
1525-1540
1575
1600-1615
1620-1630
Gross Vehicle Weight
(kg)
2050
2130
2110
2130
Seating Capacity
persons
5
5
5
5
Fuel Tank Capacity
litres
60
60
60
60
CHASSIS
Transmission Type
CVT
6-speed A/T
CVT
6-speed A/T
Suspension
Front
MacPherson strut
MacPherson strut
MacPherson strut
MacPherson strut
Rear
Double wishbone
Double wishbone
Double wishbone
Double wishbone
Steering Gear Type
Rack and Pinion
Rack and Pinion
Rack and Pinion
Rack and Pinion
Brakes
Front
Ventilated disc
Ventilated disc
Ventilated disc
Ventilated disc
Rear
Solid disc
Solid disc
Solid disc
Solid disc
Min. Turning Radius
Tyre (mm)
5.3
5.3
5.3
5.3
Tyres
225/65R17 H
225/65R17 H
225/65R17 H
225/65R17 H
ENGINE
Engine Type
2.0 litre gasoline (3ZR-FE)
2.5 litre gasoline (2ARFE)
2.0 litre gasoline (3ZR-FE)
2.5 litre gasoline (2AR-FE)
Number of Cylinders & Arrangement
4 cylinders, in-line
Valve Mechanism
16-Valve DOHC, with Dual VVT-i
Displacement
c.c
1987
2494
1987
2494
Fuel System
EFI
SFI
EFI
SFI
Max. Output (EEC)
KW
107 / 6200
132 / 6000
107 / 6200
132 / 6000
Max. Torque (EEC)
Nm
187 / 3600
233 / 4100
187 / 3600
233 / 4100
View the mini site
RAV4HV Specifications
SPECIFICATIONS
Rav4 HV
DIMENSIONS & WEIGHT
Overall
Length (mm)
4605
Width (mm)
1845
Height (mm)
1685,  1715
Wheelbase
(mm)
2660
Tread
Front (mm)
1560,  1570
Rear (mm)
1560,  1570
Overhang
Front (mm)
875
Rear (mm)
985
Ground Clearance
(mm)
161
Interior
Length (mm)
1935
Width (mm)
1505
Height (mm)
1220
Kerb Weight
AT (kg)
1680
Gross Vehicle Weight
(kg)
1520
Seating Capacity
persons
5
CHASSIS
Suspension
Front
MacPherson Strut
Rear
Torsion Beam
Brakes
Front
Ventilated Disc
Rear
Leading-trading Drum
Steering Gear Type
Rack & Pinion
Min. Turning Radius
Tyre (mm)
5.3 / 5.6
Fuel Tank
Capacity (litres)
42
Tyres
225/65R17
ENGINE
Engine Type
2AR-FXE
Valve Mechanism
16-Valve DOHC, chain drive With VVT-i
Piston Displacement
c.c
2494
Bore & Stroke
(mm)
90.0 x 98.0 (3.54 x 3.86)
Compression Ratio (to 1)
12.5 : 1
Max. Output (EEC)
KW / rpm
132
Max. Torque (EEC)
Nm / rpm
233
RAV4 Prices
2WD
Low Grade 2.0L
Awg.65,000.00
Mid Grade 2.0L
Awg.68,950.00
4WD
Low Grade 2.0L
Awg.70,775.00
Mid Grade 2.0L
Awg.75,125.00
---
---