Image
image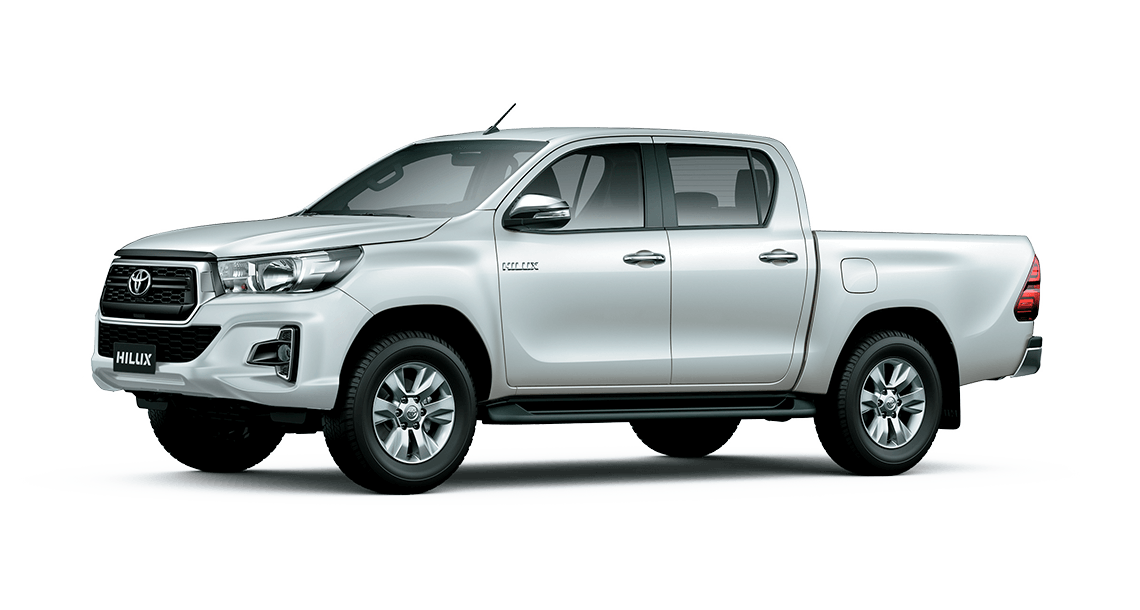 Body
Description
Every inch a hilux! Lifting dynamic presence to a higher level, the Hilux smoothly blends sophisticated design, outstanding performance and refined comfort. Big, strong and stylish, the Hilux sets the standards for a new generation. In both work and leisure, its advanced capabilities and features will help the expand your lifestyle.
Model variants list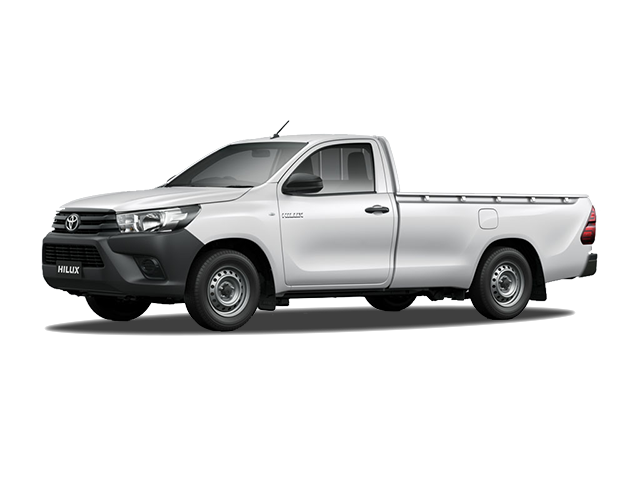 Hilux Single Cabin 2WD
Diesel 2.5L 4 Cyl 16 vlv. 118 HP - Turbo
Shift Lever Ureth Knob
Powersteering
Halogen Headlamps
Radioless with speakers
Air conditioner Front Manual
Spare­ wheel carrier under Car
Steering Wheel Urethane
Mud guards FR + RR
Vinyl Seats
Front Seat belts 3 points
Anti­theft lock
Tire 205/R16
Awg. 43,775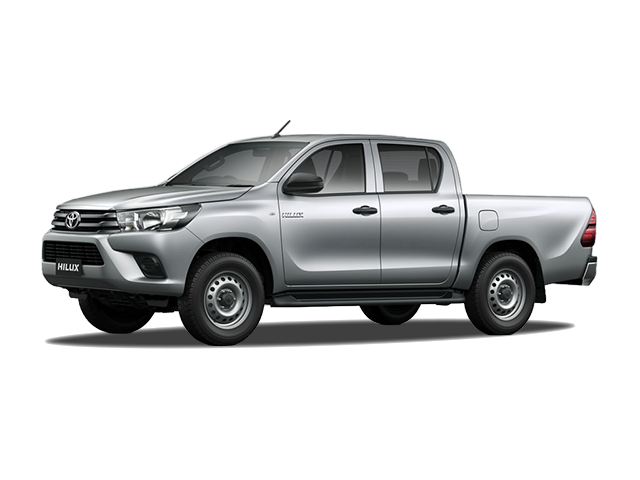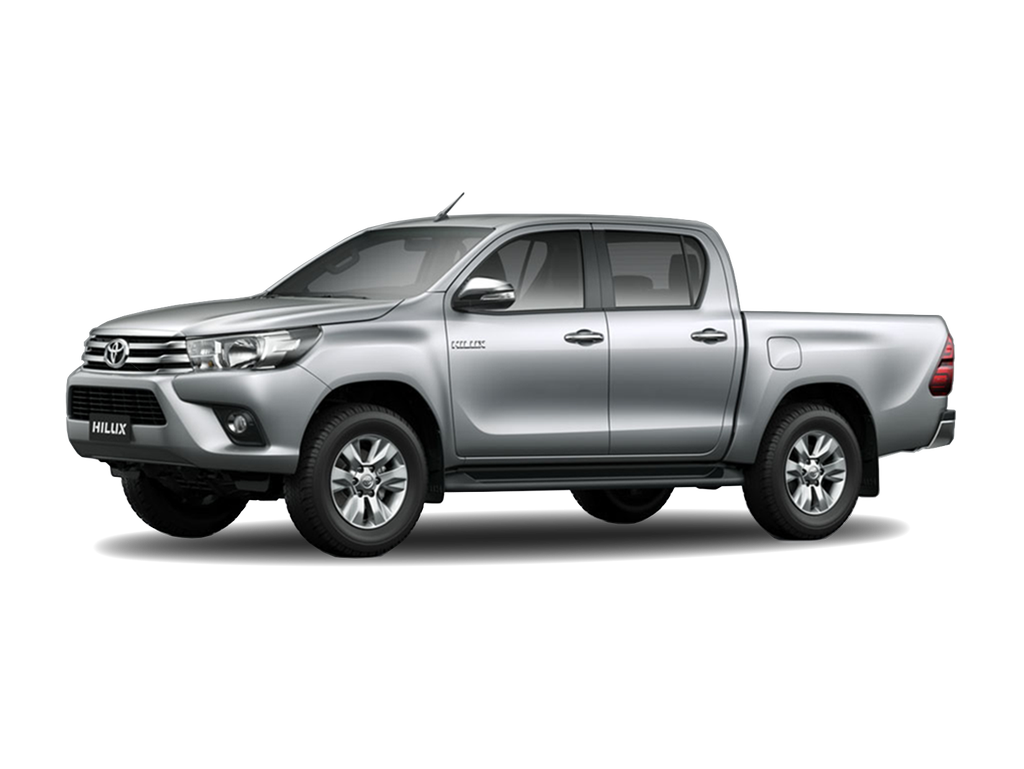 Hilux Double Cabin 4x4 SRV
Tag line / Summary
The Hilux's all-round performance is built on the use of advanced Toyota technologies such as the high-rigidity frame and the part-time 4WD system. They deliver robust strength and reassuring power to easily handle varying terrain and conditions.
Numerous storage spaces provide convenient storage for various items. They include bottle holders integrated into the doors and storage under the rear seats. The powerful air conditioner quickly cools the cabin to your preferred temperature.
A tip-up mechanism on the rear seats makes it easy to create extra luggage space inside the cabin. The outstanding packaging is a major contributor to your comfort, creating enough space even for rear seat passengers to get comfortable.
The sporty touches in the interior are apparent in the stylish 3-eye combination meter. The excellent visibility and clear display of critical information communicate driving status at a glance.
Back