Image
image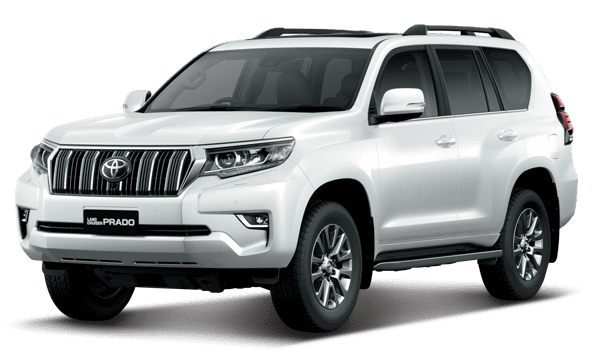 Heading
Model name
Land Cruiser Prado
Starting price
147,175.00
Body
Description
A Heritage of Quality and Reliability
With a heritage that dates back over a half century, the Land Cruiser's unrivaled off-road performance and durability have earned it a rock-solid reputation for reliability. And now-inheriting the pedigree of its predecessors while simultaneously realizing superior on-road performance and interior versatility at a high level- Land Cruiser Prado takes a major step forward.
Model variants list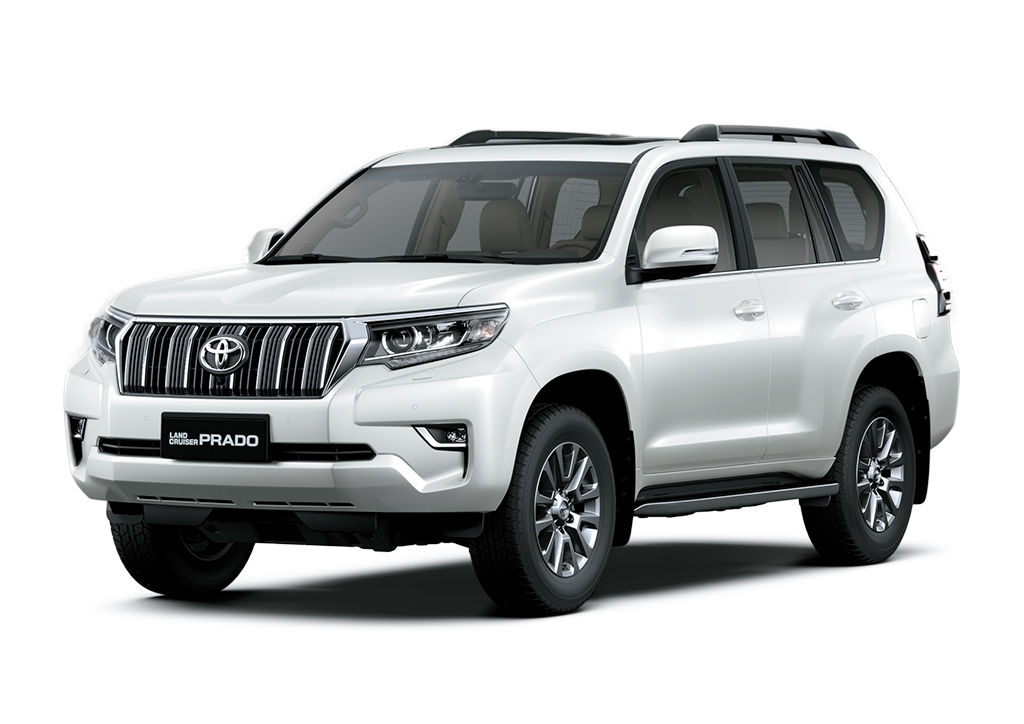 Landcruiser Prado 5drs
3 L, 4-Cylinder Common Rail Diesel
190 HP with variable nozzle charger
4WD functions
7 SRS airbags
Audio with 9 speakers, aux and Bluetooth®
Hands-free phone controls
Smart Entry & Smart Start
USB ports
Three 12 V auxiliary power outlet
Multi-information color display with customizable settings
Hill-starting Assist Control (HAC)
Downhill Assist Control (DAC)
Active Traction Control (A-TRC)
Anti-lock Brake System (ABS)
Vehicle Stable Control (VSC)
Awg. 147,175
Tag line / Summary
Innovations for Off-Road Performance
Whether you're an experienced off-roader or a first-time explorer, Land Cruiser Prado incorporates numerous innovative technologies to support off-road driving and provide you with a superlative driving experience. Controls for 4WD functions are located in the center cluster for outstanding operability.
The roomy 5-door Prado features a wide variety of seating configurations for 2 to 7 people (limit of 5 people in standard GX - 7 seat optional). Power operated third-row seats fold down flat and a sliding function on second-row seats allow for ease of stowing and reclining. Ergonomic design, a steering wheel with electronic tilt and wider door openings all provide superior flexibility to cater for changing needs.
Back